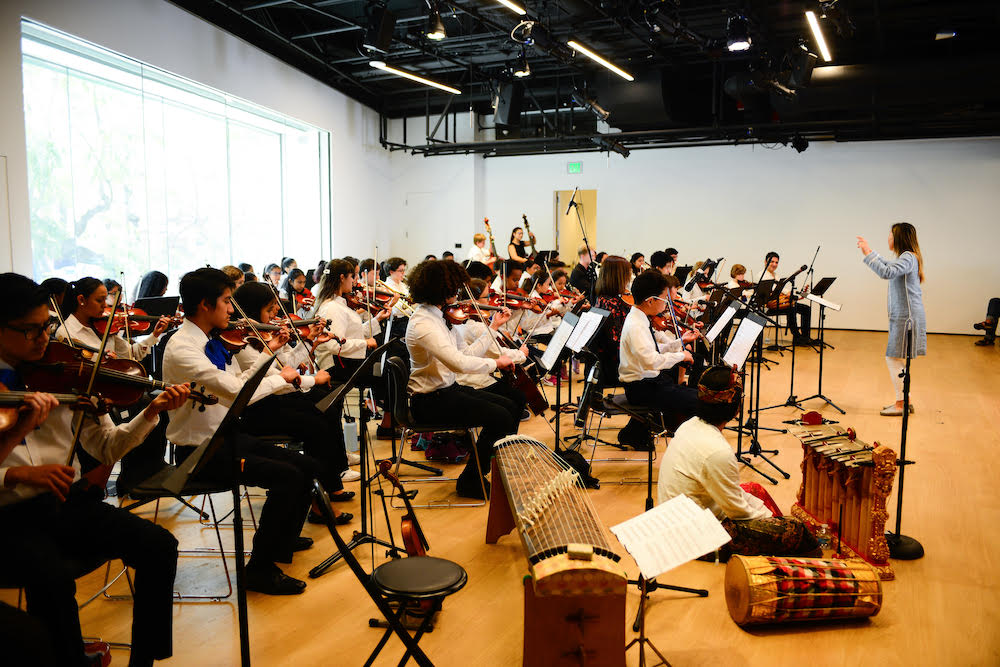 Santa Monica Youth Orchestra: Sounds Like LA
Since 2012 Santa Monica Youth Orchestra has been dedicated to providing tuition-free musical programming to all students, regardless of their financial circumstances. They believe that every child should have the opportunity to experience the joys and benefits of playing an instrument and participating in a music ensemble.
Their programs are designed to represent the rich musical diversity of Los Angeles, featuring a wide range of musical styles and genres. They provide instruction in Mariachi, Western classical, Balkan music, and more, as well as opportunities for students to perform in various cultural venues throughout the community, such as LACMA, the Hammer Museum, and the Skirball Center.
They thrive on community-oriented collaboration and have partnered with local organizations such as Bergamot Station Arts Center and UCLA Fowler Museum.
Learn more about the Santa Monica Youth Orchestra at santamonicayouthorchestra.org and don't forget to round up!