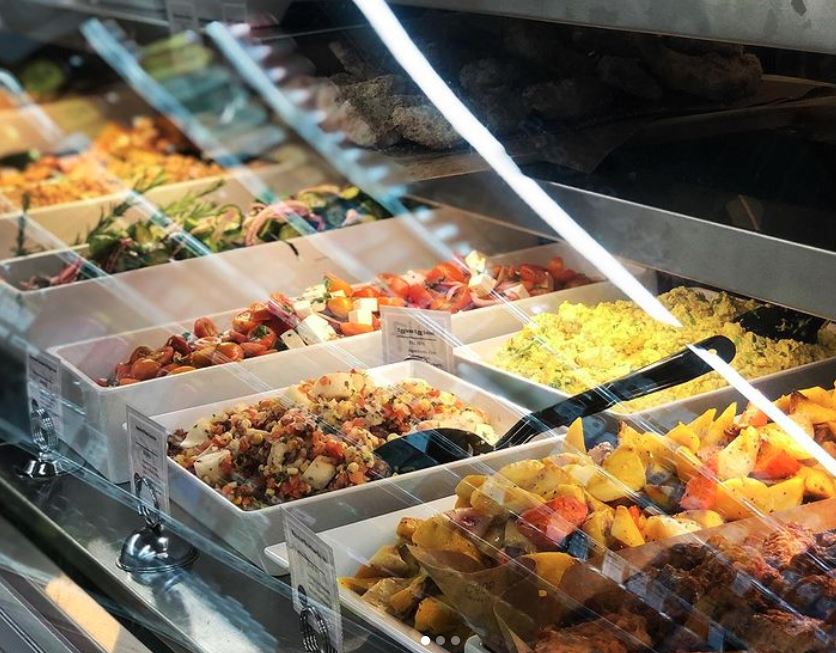 Co-op Kitchen Santa Monica is fully reopened featuring an updated menu with new hot and cold items.
Thank you for your patience as we worked hard to make your Co-op Kitchen experience better.
What IS AVAILABLE during Co-op Kitchen Santa Monica's reopening?
Sliced meat & cheese
Olives in the Kitchen
Hot foods
Pizzas
Build your own salad bar
Roasted chicken
Breakfast burritos
Deli Case served items (i.e. Chicken salads, tuna salads, potato salad, etc.
Coffee
Fresh juices, shots, smoothies
Pastries, muffins, cakes, bread
Hot soups (self-service)
Prepackaged food: sandwiches, entrée salads, side salads, side dishes, meal kits, sushi
NEW ITEMS!!
If you have any questions, please reach out to service@coopportunity.com
Thank you!