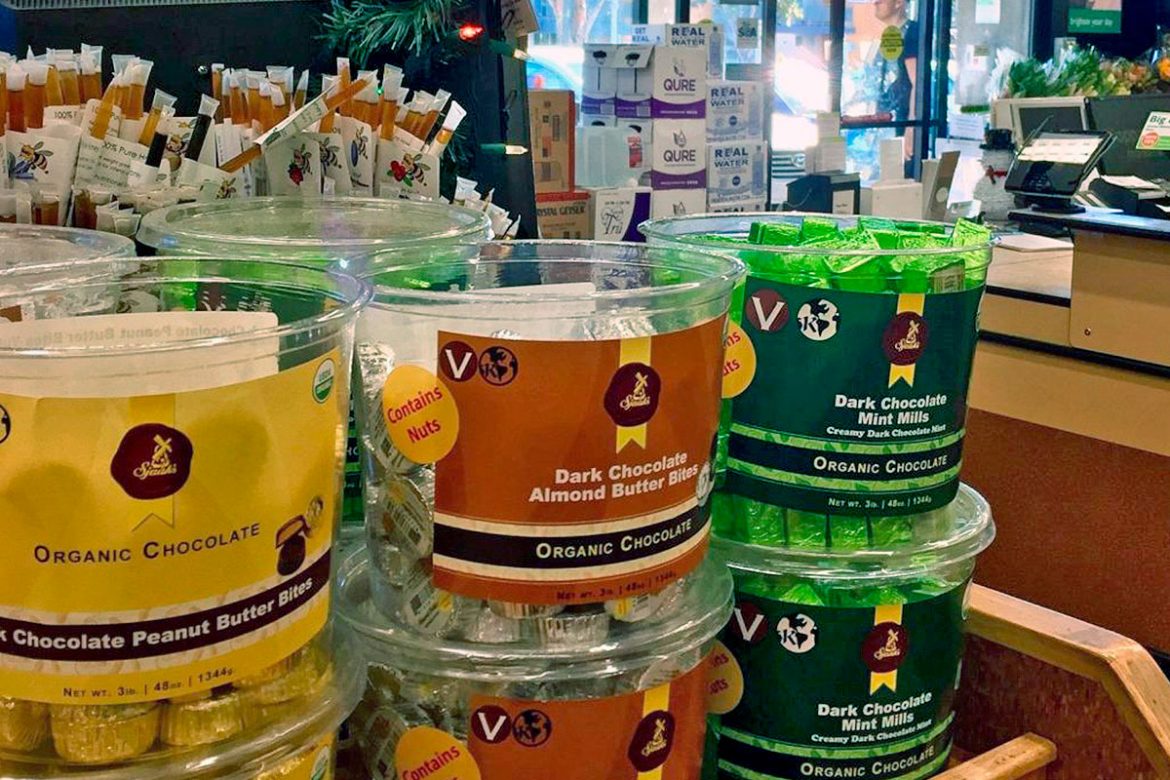 Sjaak's Organic Chocolates
If you've ever grabbed a few chocolates wrapped in bright foil while standing in line at Co+opportunity there's a good chance you've been delighted by Sjaak's Organic Chocolates! Based in Petaluma, CA, Sjaak's is a family business rooted in family history: Jacques, the owner and creator of Sjaak's, was born in the Netherlands and grew up next door to the family grain mill, which is now immortalized on Sjaak's logo alongside the iconic tulip of Holland.
All of Sjaak's Organic Chocolates are organic, non-GMO, and vegan (containing no animal ingredients such as dairy, eggs, or gelatin) down to the bone char-free sugar. Sjaak's are certified Kosher by Kosher Earth and produced in a facility that does not use gluten, soy, or corn. By supporting a positive work environment, fair trade practices, and encouraging sustainable agriculture, Sjaak's is building a socially responsible business that can be carried on for generations.
Next time you're craving something sweet on your tongue and your conscience we recommend picking up some of Sjaak's chocolates to savor!
Learn more at sjaaks.com.