Eating Well Throughout the Pandemic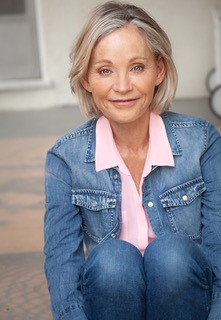 The following is a list of grocery staples that saved me many times during this stay-at-home-cook-every-night year.
You can assemble a mean pizza on Vicolo cornmeal pizza crust using Glen Muir pizza sauce, and Field Roast vegan sausage topped with your favorite shredded cheese. It's one happy meal!
There's nothing like a creative grain bowl to make your night light and easy. Using one of the many exotic rice found in the bulk section as the base, saute fresh vegetables and use a jar of Maya Kaimal curry sauce. Top the bowl off with Hodo tofu cubes (either barbecue or moroccan will add the needed protein).
It's always great to finish any meal with a probiotic food that aids digestion, like Wildly Fermented. The carrots are divine as are any of the seasoned krauts.
Every kitchen needs a good pasta on hand. Montebello is my son's favorite and you won't go wrong with Tolerant, made from chickpeas or red and green lentils. It holds its texture well for a gluten free noodle.
Last but not least, Westbrae canned beans are always a can opener away. Tip: place the beans in a colander, discard the bean liquid and rinse under running cool water until there's no more foam. You'll thank me later!
And for all those times I wasn't up for cooking, I made homemade superfood smoothies. There's a secret to turning a fruit smoothie into an ultimate snack or meal. It's essential in the cooler weather to add superfoods and a green protein powder. Not only will these add heat to the cooling fruit, you'll receive more nutritional density. I love Amazing Grade Protein Superfood. Adding superfoods such as chia and hemp seeds, acai, maca, and lucuma powder, and even cocoa nibs, coconut butter, bee pollen and greens like chlorella and spirulina will elevate a smoothie in texture, flavor and nutritional punch. These superfoods are both in a package or in the bulk section at our Co-op. You'll find the Cascadian Farms organic frozen fruits in the frozen foods department. While you're there, grab a package Sambazon unsweetened açaí bars. And of course, don't forget your smoothie base by choosing from one of the many fresh, non-dairy milks.
As always, enjoy and chew well.
Ann Gentry
Click here to learn more about Ann