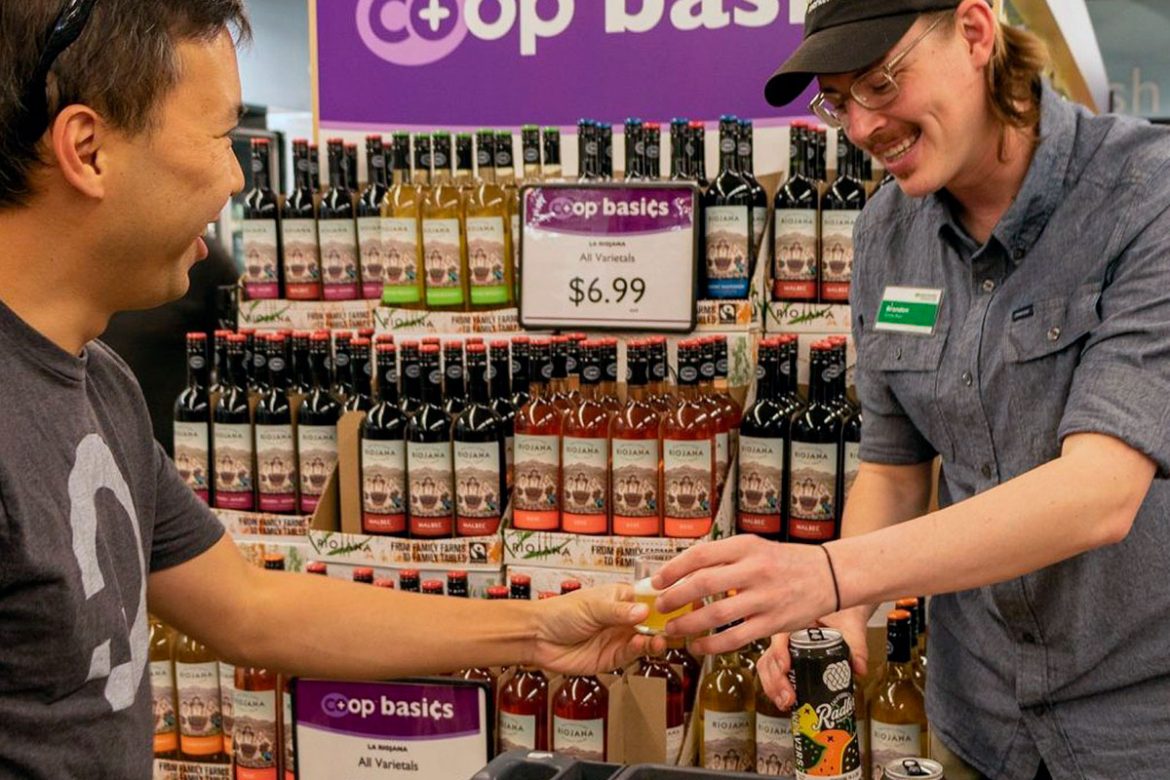 Thank you to everyone who joined us for our second-ever LA Local Fest in Culver City this past Saturday! Whether you just happened to drop by or reserved tickets in advance, we hope you had as much fun as we did!
Walking in the main door, co-op owners and first-timers alike were greeted by Charlie scooping out free samples of La Cafe de la Plage ice cream (and reader, I had some caramel ice cream with caramelized almonds and salted butter for breakfast!). Towards the seating area was the Ownership Info and Raffle Entry table, where more than a hundred of you entered to win some of our wonderful raffle prizes: skin care kits from beloved California line evanhealy; a basket of the Paris Valley Road wines featured in our tasting; a basket featuring the local vendors sampling throughout the store; and our grandest prize, a beautiful green Woodstock wagon!
Whether you went left or right from there, you found dozens of our favorite local vendors sampling their tasty and feel-good products (check out a full list below). Special thanks to George and to Brandon for leading the organic wine and craft beer tastings, to the wonderful artists of Creative Faces who provided beautiful face paint, glitter tattoos, and balloon magic, and to DJ Avi Bernard for keeping us grooving all afternoon long!
At Co+opportunity, we have a long history of supporting local entrepreneurs, vendors and farmers with a passion for good food and a commitment to making a difference both in our community and the world. By sourcing as much of our products from local suppliers as we can, we help create viable market opportunities for their amazing products, while giving Co-op shoppers access to fresh and delicious food. Sourcing from close to home reduces our carbon footprint, strengthens our community and our local economy. Pleased to discover so many local producers, one couple enthusiastically encouraged us to make LA Local Fest a quarterly event!