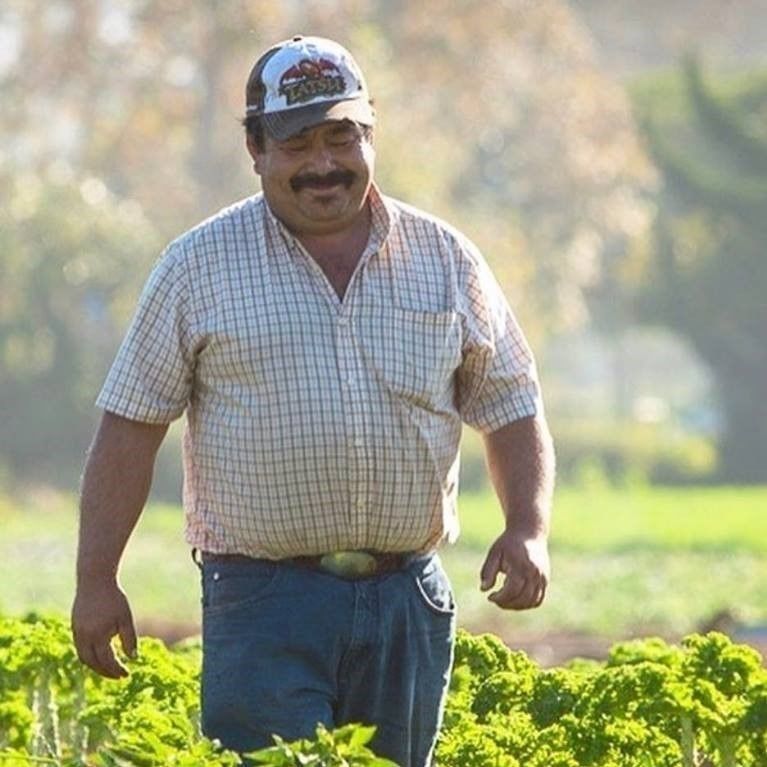 Jose Alcantar and his daughter Maria are the proprietors of Carpinteria-based Alcantar Organics, where they grow a wide variety of vegetables and berries popular in Ventura county farmers markets, Malibu, and Santa Clarita. While Jose founded the farm in 2012, he grew up farming with horses and cattle in Guanajuato, Mexico before coming to the United States at 15. Once in California, Jose worked his way up through the ranks, eventually becoming the foreman of famed Lompoc-based Tutti Frutti Farms. And their logo? A tribute to the ladybugs Alcantar Organics releases in the spring to help control pests; just one of the traditional approaches to organic farming that they use, like rotating crops to allow the soil to rest.
Now a mentor to many younger, up-and-coming farmers, Jose also distributes to local schools in Santa Barbara, Goleta, and Carpinteria to supplement their vegetable consumption, despite how little money the schools have to dedicate to fresh fruit and vegetables. "I would like to see more children eating vegetables and fruits, and for future generations to be more involved with agriculture," Maria said at an event hosted by the Ventura Food Coop. According to a write up of the event in a local newspaper: "The goal of the Ventura Food Co-op in general is to build community around good food and support local agriculture," said Ally Gialketsis, of Ventura, panel moderator and co-founder and board president of the Ventura Food Co-op. "We wanted to bring together some local farmers and show what it's like for a day in the life in their shoes, and ways as consumers we can support them."
We are proud to support local, family-run farms like that of Alcantar Organics, and hope that having a little bit of background will make their zucchini taste even more delicious!
Photos © Alcantar Organics & Santa Barbara Harvest