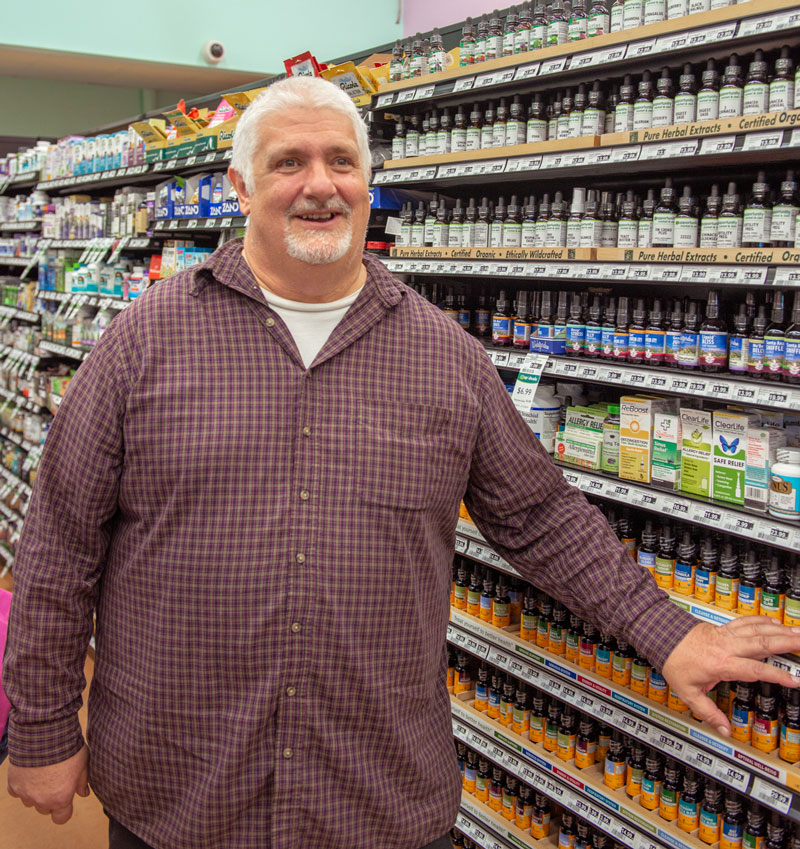 We feel fortunate to have the exceptionally knowledgable William Broen as a new addition to our Wellness Department!
William is a bioregionally focused herbalist (one who focuses on local plants) with a background in Botany, Ethnobotany, and Local Ecology. He studied at the Pacific School of Herbal Medicine in Oakland, and is a member of the American Herbalist Guild. William is a former regional educator for Herb Pharm. He currently leads herb walks and does lectures at several botanic gardens, including a monthly herb walk at the the California Botanic Garden in Claremont. William also leads walks in many natural areas and parks and has led private group walks for such diverse groups as Waldorf Schools, Boy Scouts, and groups of friends.
In William's words," On my herb walks, I talk about 15-25 edible and medicinal wild plants. I talk about traditional and modern uses as well as folklore, how a plants defense mechanism affects how a plant interacts with us physiologically, how we can tell a lot about plants through our senses, and much more. I also talk about plants to avoid.
The walks are very informative, interactive and fun. I choose easy trails that are suitable for people of most abilities where there is free parking or easy walk in options, and (usually) public restrooms. The walks are open to anyone interested in the subject of plant medicine."
William's Herb Walks usually last 2 hours and are $20 per person, or $50 an hour for groups.
Learn more and contact William through his facebook page, 'William Broen's Herb Walks!'