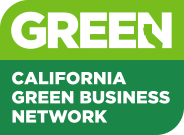 Culver City Store is Certified  Sustainable Business 
We understand that sustainability means continuous improvement and made the efforts to make our Culver City store Sustainable Business certified. Co-opportunity stands with other sustainable business leaders in supporting a more livable and healthier environment as California leads the charge toward a greener economy.
In addition to complying with environmental regulations regarding waste, energy, water, pollution prevention, and air quality as a certified business, Co-opportunity is also committed to conserving resources, preventing pollution, and minimizing waste at our facilities and in our operations. Our store stocks only products that are safe and non-toxic, as certified by the USDA, Green Seal, and EPA Safer Choice.