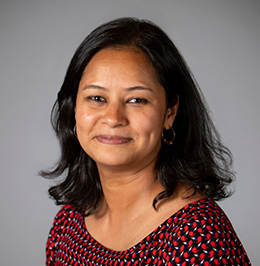 Board Officer
My gardening partner at Ocean View Farms Community Garden introduced me to Co-opportunity Market over a decade ago. My husband and I have been members ever since. As West Adams residents we were especially excited when the Culver City location was announced in 2017. We were early member investors and have been regulars at this location since it opened.
The cooperative business model and its focus on serving community is one I believe in strongly. While it baffles me that a city the size of Los Angeles has only one food co-op, I am grateful to have access to it and proud to be a long-standing member. Serving on the board would provide me an opportunity to participate in the coop model in a more meaningful manner while giving back to the local community.
I spent over a decade in higher education administration before transitioning to a leadership role in educational technology. My extensive experience with operations and project management has made me skilled at building consensus among stakeholders. I am passionate about food justice and access and feel strongly that both my professional background and personal interests would serve me well as a member of the Board.
As a strong believer in the shared business model, I am passionate about seeing Co-opportunity succeed in an increasingly competitive market. Having a seat at the table will allow me to be an effective steward for members like me while also being an evangelist for why coops serve communities in a more environmentally and socially responsible manner compared to the regular grocery store.