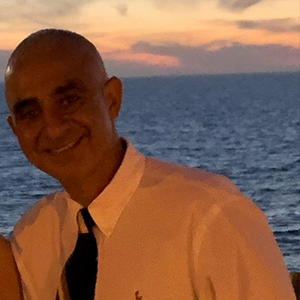 Treasurer
Farzad Noori has grown up in Santa Monica since 1976, and is passionate about his community, local businesses, and future of the city. He has been an active member and supporter of the Co-op since 2008.  For the past five years, he has maintained a 100% plant-based, whole food diet.
Since graduating from college, he has been in the finance industry as a licensed CPA. He started his career by working over 10 years at one of the largest international accounting firms.  There, he audited Fortune 500 companies, as well as, many small and mid-size companies.  For the past 12 years, he has been Vice President of Accounting at Paramount Pictures.
When Farzad is not crunching numbers, he is an avid runner.  He has ran 87 marathons around the world, including the Boston marathon numerous times.  He is extremely passionate about caring for the environment and animal rights.  He can be seen caring for the environment locally, whether it is his involvement with Santa Monica's tree revitalization efforts or simply watering a struggling Coral tree on San Vicente.