Co-Opportunity Community Support: Members Helping Members
We've created a community support list to connect community member-owners in need with volunteers who can provide help in the form of grocery shopping, food delivery and more. If you'd like to be included on our list, or if you need assistance and would like to be connected with a volunteer, please click below to fill out a short form.
Trustworthy Resources
One of the best things you can do is stay informed with accurate information. We suggest the following, recommended by Harvard Medical School: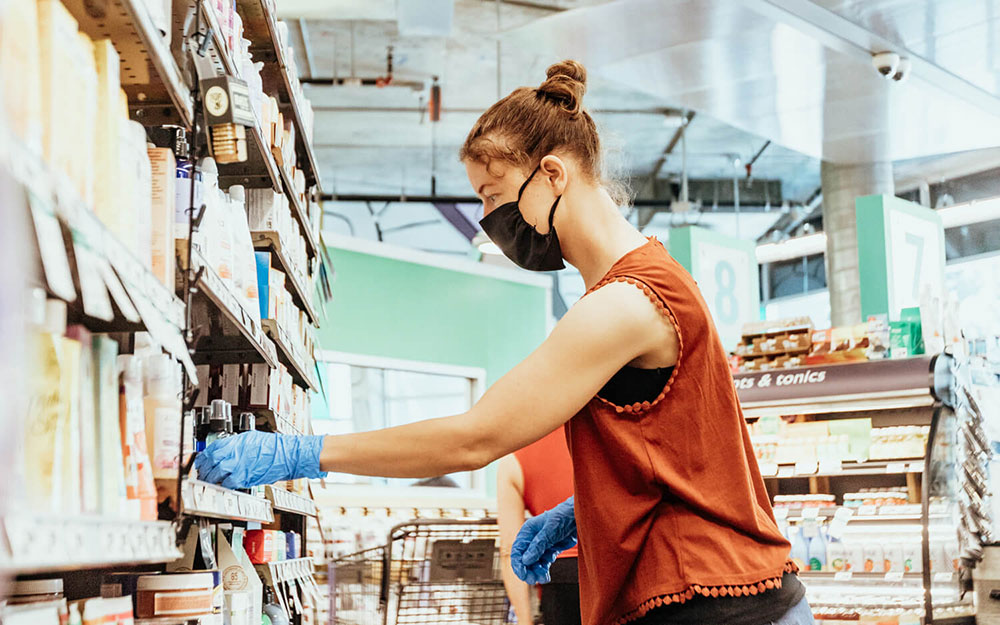 April 8, 2020

Effective immediately, we are requiring all staff members and customers to wear facial coverings at all times while inside the co-op. Facial coverings need not be medical-grade masks or N95 respirators, but can be fabric coverings, such as scarves and bandanas.

Also, Beginning Friday, April 10th, as detailed in Mayor Garcetti's April 7th Worker Protection Order, customers who are not willing to wear a face covering over their nose and mouths will be asked to leave the store.

Here's a brief review of other safety procedures and tips already in place:

Do not enter the store if you feel sick.
Reusable bags, mugs, or containers of any kind should NOT be brought inside the store.
Keep 6 feet of distance between yourself, other shoppers and staff.
Only touch items that you intend to buy.
Limit your frequency of shopping trips and shop alone if possible.
Come prepared with a shopping list and limit your time inside the store.
Use credit/debit cards or Apple or Google Pay to reduce the number of times cashiers must touch cash. We understand that it isn't always possible but we appreciate the effort if you can.
Consider ordering groceries for delivery through Instacart.

All posted policies and practices are subject to change in response to this health crisis. Please check this page for the latest.

We sincerely appreciate the cooperation that our community has shown as we've implemented so many new procedures.