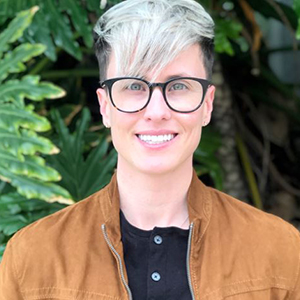 Board Member
As a longtime fan of Co-opportunity, I have had the privilege to serve on the Board of Directors since 2019, and I am currently serving as a member of the Board's Executive Team.
For the past 23 years, I have worked in operations leadership, including 10 years in the grocery business, where I found my passion for accessible wellness, nutrition, and the customer experience. I am deeply connected to the communities Co-opportunity serves, and believe that my expertise in retail, food and beverage, and delivering financial results through providing memorable experiences to all guests, and teams, is what will continually grow the Co-op community.
Currently, my primary employment is as the Vice President of Operations and Customer Success for a nationwide brand – where I remain steadfast in a relentless focus on speed, efficiency, and mitigating obstacles to get delicious and nutritious products in the hands of customers as quickly as possible, while we build deep connections with our customers and guests.
I believe wholeheartedly  that Co-opportunity's mission, vision, and values – investing in the communities that we serve – providing best in market nutrition are just a few of the reasons why it is an honor to serve on the Board. I have a relentless passion for innovation, finding new and creative ways to bring accessible wellness and nutrition at an affordable price.
Connection is what fuels me. In my free time, you will find me spending quality time with my family, my beautiful partner, and my French Bulldog, Stanley.