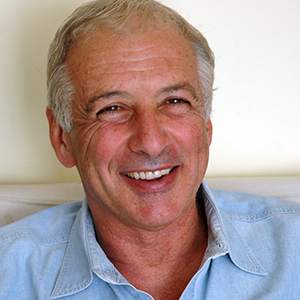 Board Advisor
Alan Swyer has been writer, director, and/or producer for film, television, music videos, and commercials ranging from HBO's much honored "Rebound" to "The Buddy Holly Story" and "Alfred Hitchcock Presents." In the realm of documentaries, "Beisbol," won the Imagen Award winner for best feature-length documentary, while "Diabetes: Challenges & Breakthroughs" won a Golden Mic Award for best TV documentary. His film "From Harlem To Hollywood" is about musical legend Billy Vera, a festival hit.
In the music business he worked with artists such as Solomon Burke, Billy Preston, and Jerry Butler, and produced an album of Ray Charles love songs.
His short stories appeared in Ireland, England, Germany, India, and in many American publications and anthologies. His novel "The Beard" was published recently by Harvard Square Editions.
An activist of note, he created, together with the Presiding Judge of Juvenile and the Chief Probation Officer, Los Angeles County's highly successful Teen Court program.
He has been a faculty member at the American Film Institute, USC, Pepperdine, and Chapman University. Fluent in French, he taught a writing-directing workshop at France's Universite de l'Ete.
Mr. Swyer is a member of the Board of Directors of the Compton Baseball Academy and the West Coast Boxing Hall of Fame. For several years he served on the Board of the Institute of Advanced Journalism at one of the Historic Black Colleges, North Carolina A&T.
"Having joined the Co-op 34 years ago or so, I've watched it grow from a funky little store on the south side of Broadway to the wonderful entity it is today. My involvement underwent a change when I was asked to do a commemorative video last year. That experience, coupled with the fact that my kids are now grown, resulted in my decision to give back through greater participation. Hence, my eagerness to serve on the Board."